SECTION 1
Web Store
SECTION 2
Life Force
Body Extreme
SECTION 3
24/7 Juvio Service
SECTION 4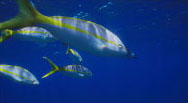 Fish Photo Caption
In Section I check out the Web Store. You can purchase automotive accessories for your car or truck, camping and hiking accessories, clocks, cutlery, electronics, games and toys are a few things to choose from. Great deals.
In Section 2 will can find all health products.
In Section 3 you can get all different type of computer software support 24/7
In Section 4 are URL's for sale.